Who We are
Mamco is a diversified industrial services company that serves hundreds of customers in dozens of industries – supplying world-class parts and equipment for industrial, mechanical, electrical, fluid processing, pneumatic, and process control applications.
Mamco distributes maintenance, repair and operations (MRO) replacement parts and is a strategic partner for product acquisition, direct procurement and capital expenditures, offering services across the complete supply chain through its subsidiaries, affiliates, and partners – from manufacturing and worldwide distribution to product sourcing, logistics, repair, and consulting.
An industry leader for years, the company's deep expertise and extensive network of manufacturers, service providers, and industry experts have become essential to the success of our customers', who include companies in manufacturing, food & beverage, pulp & paper, iron & steel, chemical, petroleum, automotive, and mining industries.
Our History
Mamco began as a stocking distributor for a variety of industrial products and specialty chemicals in the United States and Mexico.
In 1991, Mamco became the master distributor for an innovative, safe line of natural chemicals developed by Coors Brewing Company and began offering environmentally responsible products and services – and now offers thousands of products that are safer, cleaner, and less destructive to our planet.
In 1999, Mamco became the master distributor of Briggs & Stratton engines in Asia and cultivated a network of over 200 distributors through its subsidiary, AMP – Allied Machinery Products.  Our distribution network expanded in 2004 when the company became the master distributor for Latin America.  2005 our company was named the worldwide master distributor for the commercial engine division.  And in 2006, our company increased its depth in the industry when it purchased the Cast Iron engine factory from Briggs & Stratton under the name AMMP – Allied Motors Manufacturing. located  in Manila, Philippines.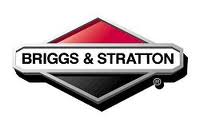 Today, Mamco's reach spans 5 continents and dozens of industries.  The secret to our success – innovative ideas, effective solutions that add value from quote through payment – the complete supply cycle.
What We Do
Maintenance, Repair, and Operations (MRO)
Maintaining, repairing, or restoring anything mechanical or electrical – to perform its required function – is a commitment to frequent purchasing and tactical buying strategy.  This rarely contributes to the production process and often requires immediate action regardless of the impact to the bottom line.  It takes product knowledge, engineering skill, and product sourcing.  In other words, you need to know what to look for and who to call.  That takes time.
Whether buying or selling, you want someone who knows what they're doing.  Our technical experts, consultants, and engineers offer expertise at any level in the evaluation process.  The strength of our relationships with companies large and small – in all corners of the globe – offer years of wisdom, expertise, and economic benefits for both customers and suppliers.
We sell the best products at an unbelievable value – the products that keep business moving.
Acquisition, Direct Procurement, and CapEx
Acquiring high-value goods and services requires careful strategy and planning.  Whether used directly in the manufacturing process or as a periodic capital expense, buying mission-critical goods and services involves using economic analysis and strategy, taking into account delivery and handling, price fluctuations, and expected value.  It takes research, evaluation, relationships, and negotiation. That takes time.
With the objective of acquiring goods and/or services at the best possible value, in the right quality & quantity, at the right time, in the right place and from the right source, our team of technically trained product experts and network of engineers provide the right information to make an informed decision.
Manufacturing, Distribution, & Logistics
Effective solutions and efficient processes are essential to the manufacture and distribution of world-class products.  Selling globally takes more than just manufacturing expertise, robust distribution networks, and efficient logistics.  It takes relationships.  Mamco has a international network of distributors, offices and warehouses worldwide.  We use this network to promote American manufacturers overseas.   Our distribution network provides a competitive edge to companies that want to succeed globally.  Through our network of  local sales staff, engineers and customer support we can service all your customers concerns.
Consulting
Expert Consulting for all aspects of International Trade, Distribution, Manufacturing, and Environmental concerns.
Outsourcing
We provide Outsourced Business Services such as Procurement, Manufacturing, and Distribution.